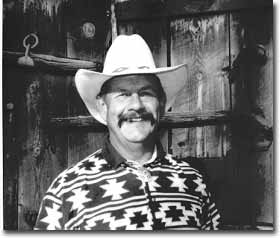 Born and raised in Southern California, Jim Adkins, 54, is the father of three grown children and grandfather of a lovely baby girl. During his youth, he lived on ranches and learned the love of mules from his grandfather. Though he never owned them while in California, because he never had the opportunity or the land, there were plenty of them there, and he was around them as much as he could be, entering packing contests and endurance rides and otherwise enjoying them.

He was a land developer in North San Diego County, and was responsible for planting and maintaining many of the lush avocado and citrus groves growing on the steep hillsides there. But he always loved Colorado, and went hunting in the southwestern part at least once a year, arranging to use mules for riding and for packing out the meat. After 30+ years, he grew tired of Southern California, and made a permanent move to Durango, Colorado area, where he made a living running heavy equipment, developing residential areas and engineering projects.

He met and married Lynn Eustance in Durango in 1978, and together they have worked very hard, following his dream of raising high-quality mule stock. They have a successful painting and finishing contractin7 business, and a retail outlet specializing in log home finishing products. It took fifteen years, but they finally were able to purchase property and buy their first mule. Since then, they bought a mare in foal with a grulla mule (sired by Moon from Troy Rose's ranch), and have raised eight other grulla mule colts from her, for riding, packing and driving. They now own Marco Polo, a red roan/gray dapple performance and breeding mammoth jack (out of Red Baron from the Centinella ranch in Chimayo, New Mexico), and stand him at stud to quality mares for exceptional saddle mules. They both took courses in equine artificial insemination, and Mesa Color Mules is becoming well known in the area for producing beautiful mule offspring safely and effectively. They built a lovely home, have developed boarding1 riding and breeding facilities, and lease 50+ acres for their family of eight mules, two mares and Marco Polo.

Jim was always interested when it came to national organizations, and subscribed to many mule magazines to keep up on developments in the industry. When he learned of the formation of NASMA, he and Lynn proudly became Charter Members. He has been a Region 3 director for the past year, sponsoring trail rides and other mule-oriented events, and was a supporter of the NASMA National Show in Pueblo, Colorado, in 1997. He attended and participated in interviewing and testing the judges' certification seminar for Color Breeds Council in Oklahoma City in January of this year. He constantly promotes saddle mules, and is helping to increase their exposure in many local horse events and back-country experiences. He and Lynn sponsor and participate in a local Share the Trails Team Triathion (Jim rides one of his saddle mules, Lynn Hikes, and another team member rides her mountain bike) each year in the National Forest, hoping this exposure will allow equine to continue to enjoy National Forest lands without stigma. He shows his grullas in local and state fairs each year, and shows them and Marco Polo off in parades, rides and drives whenever he can.

Jim is the candidate for 1998-99 president of NASMA, and has the following to say regarding his term in office:
"Of primary importance to me is the promotion of quality mules and donkeys. As president of NASMA I will help the organization take mules and donkeys into the 21st century.

First we must increase our membership, so we have the finances required to further our causes. We must make the prospective members WANT to be members by showing our unity and strength of purpose in promoting our animals. 1) We must breed for good animals1 and raise good animals by being good owners and trainers ourselves. Too often we see mules being bred for to just have one. This is a lack of responsibility which we can't justify or condone. 2) We must have quality, consistent judging at NASMA shows, which will demand the judges' certification program established at Color Breeds Council. 3) Our rule book must be adhered to strictly and consistently, to command the respect of the equine industry. 4) We must encourage strong committee membership and volunteerism to make NASMA a viable, trustworthy and respected organization.

Next we must encourage our volunteers, executive board members, and committee members by standing behind them and supporting them. We can't simply whine or complain; we must have ideas or changes (if what is in place doesn't seem to be working), and make them known to the proper people on the proper committees. They're doing the work on our behalf; let's help them any way we can! I will push for reimbursement funds for the executive secretary's expenses - postage, supplies, telephone and fax costs.

Let's actively continue to support the programs that are working - the youth programs, versatility trail programs, trail rides. Our industry needs the exposure, and we all can help.

I also will be pushing for increased numbers of donkeys and mules participating in NASMA's registration system, and for drug testing of show animals in "A" shows, at least. NASMA's reputation should be based on respect, quality and fairness for all participants."